W: Scott Snyder
A: Greg Capulo, Jonathan Glapion
Rating: 5/5

As a follower of Scott Snyder and Greg Capulo on Twitter, I've been reading tweets for about a month about how incredible this issue is. Determined to realize they were over selling what would, regardless, be a good book, they were absolutely right. This issue is incredible. I've loved what Snyder has done with the Court of Owls. Capullo really utilizes great storytelling techniques to bring the labyrinth to life in the readers hands. I've loved Snyder on Batman this past year and his stride is still strong. Pick it up.
W: Mark Waid
A: Paolo Rivera
Rating: 3/5
The pacing of this issue felt off. Being a Part 2 of the last Amazing Spider-Man issue (which I also felt went really quick without letting anything breathe), the problem could have been solved by adding one more issue. Things just sort of happened, it just ended, and then transitioned into the next arc. Maybe I just hyped the crossover up too much for myself and I ended up letting it let me down or it just wasn't my cup of tea. Here's hoping Daredevil #9 gets back into the great things that last issues were doing.
W: Paul Jenkins
A: Bernard Chang
Rating: 3/5
With the Deadman arc closing up I find myself unable to really figure out how it hit. It wasn't bad, it had its ups and downs, and I enjoyed reading it, but nothing really stood out. There was a feeling that it set out to do more than it accomplished (at least for me). It went for a very metaphysical, answering of one of life's greatest questions, which does work as a Deadman story, but I'm not sure how well it hit. It certainly wasn't a bad book, but it was just a good book. I am excited for the next arc and The Challengers of the Unknown.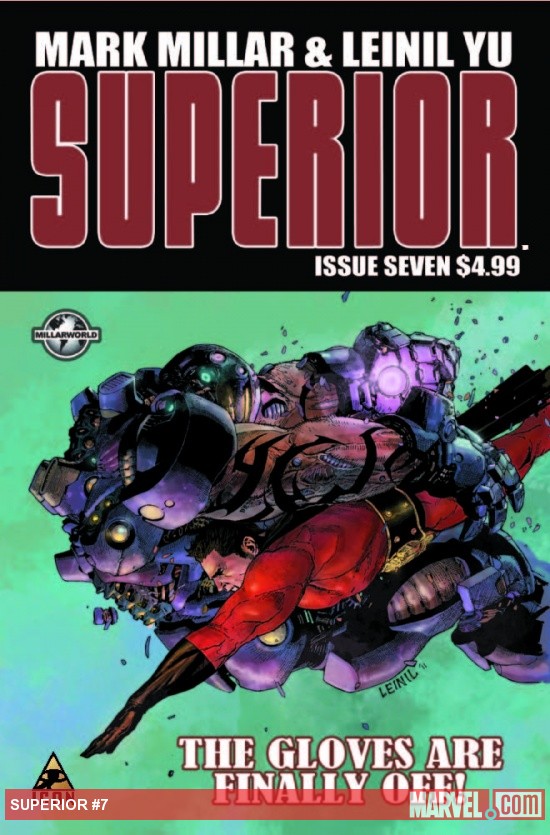 W: Mark Millar
A:Leinil Francis Yu
Rating: 1/5
Well, it's finally over. Was it worth the money in the long run, no, but I had to see it's conclusion. I've never really loved anything from Mark Millar and this doesn't break the mold. The story usually made no sense and while I enjoy Leinil Yu's artwork, the colorist didn't do it justice. I'm glad I can stop picking this up, it'll go in my longbox and probably never really come out again unless I need to mention the absurdity of it. The whole story is still baffling to me.
W: Brian Michael Bendis
A: Chris Samnee, Kaare Andrews
Rating: 3/5
This is hard to rate just because it wasn't really anything. It was an issue of exposition that didn't really do anything to hook me and the "hook" at the end was something I don't think I had any real interest in. $4.00 is a lot for a comic book, especially for 20 pages. And nothing this book does is really worth $4.00 to me. I'm back to how I felt at issues one and two. No real stock in it and nothing really keeping me on board.
W: Brian Azzarello
A: Tony Akins
Rating: 3/5
I went into this book thinking I was going to drop it and I this issue didn't really shake it. Again, it's not necessarily bad, just not doing what I want and I'm trying to take out some titles. There are some really nice things going on, and while it's sad to not see Cliff Chiang, Tony Akins does a good job. I can see where critical points in the book are and where the "wow" moments are but they're just not doing it for me. I think it's a drop, but i'm also expecting to read something great on it in a few months and regret it.