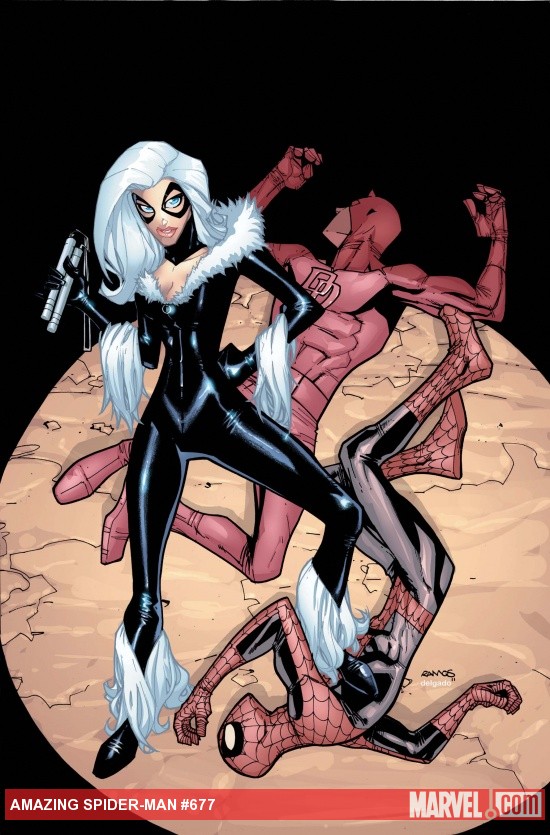 by Mark Waid and Emma Rios
Rating: 3/5
Three out of five might be a tad harsh but I really didn't want to give it a four. I will say it has potential and at the end I started getting excited. As a whole, and maybe since I took an issue off of Amazing Spider-Man, but Spider-Man didn't really hit me, nor Daredevil. Black Cat stole (pun: I'll take it) the show the third of the comic she was in, but I might even attribute that to the lack of knowledge I have of the character.
Rating: 3/5
I can't tell if I'm picking this up just for the art. It's not that the story's bad per se, just nothing special. With the arc concluding, I think I'm done unless I hear something outstanding coming from issue 6 or 7. I seem to be in a dropping mood as of late so mediocre titles have to go, especially with Batman moving up to $4.00 and me going back to Amazing Spider-Man for the Daredevil crossover. Still, I do love me some J.H. Williams III art. What incredible double page spreads.
by Shane Houghton and Chris Houghton
Rating: 5/5


This book just does not stop begin enjoyable. It's a great all-ages book that really showcases what an all-ages book is: Thoroughly enjoyable by both adults and kids alike. Shane is able to write some great gags and interesting stories while Chris gets expressions down pat. I'm excited to really see this go on for as long as they can and will pick up every issue along the way. I can't stop recommending the book.